Bio
Jeremy Stanley is currently Founder and CTO of a Stealth startup building a foundational new layer for the modern cloud data warehouse stack.
Most recently VP Data Science at Instacart, focused on machine learning for logistics and marketplace discovery.
Previously led data science and engineering at Sailthru, building personalization tools for e-commerce and publishing companies. Prior to Sailthru, Jeremy was the CTO at Collective where he led a team of data scientists, product managers and engineers in creating technology platforms that used machine learning and big data to solve digital advertising challenges. Before joining Collective, Jeremy founded and led the Global Markets Analytics Group at Ernst & Young, analyzing the firm's markets, financial and personnel data to inform executive decision making.
Jeremy holds a bachelor's degree in mathematics from Wichita State University, and an MBA from Columbia Business School.
Sessions By This Speaker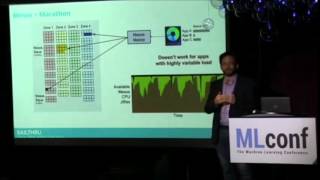 Jeremy Stanley at MLconf 2015 New York City