Bio
I am now a Director of Research at AWS and the manager Amazon AI Labs. The Lab is a mix of scientists and engineers who build cutting edge machine learning systems and services for AWS customers. We support SageMaker, Kinesis, QuickSight and other yet-to-be-released services from AWS.
Until mid 2016 I was the Senior Research Director at Yahoo. I was the head of Yahoo's Independent Research in New York where we focused on scalable machine learning and data mining for Yahoo critical applications. I received my B.Sc in Physics and Computer Science from Tel Aviv university and my Ph.D in Computer Science from Yale University, under the supervision of Steven Zucker. After that, I was a Post-Doctoral fellow at Yale in Program in Applied Mathematics.
My personal research interests include fast dimensionality reduction, clustering, streaming and online algorithms, machine learning, and large scale numerical linear algebra. I am especially fond of randomized algorithms and high dimensional geometry.
Sessions By This Speaker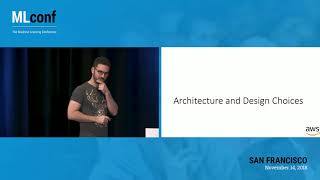 Edo Liberty at MLconf 2018 San Francisco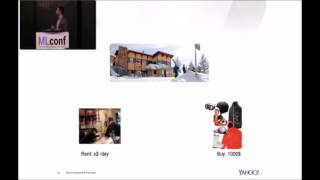 Edo Liberty at MLconf 2016 New York City
Edo Liberty at MLconf 2014 New York City